We wish you an eerily beautiful welcome to the Monster Lab. This is a place for creative and inventive Monster High fans, where everybody can bring their Fan Characters and other Fan Creations to unlife - and you can join too! Before you start your journey, we would like to draw your attention to our wiki rules and submission guidelines. If you need help with character or page creation, head on over to our help pages. If you have any questions, our administration, the mad scientists are always happy to help!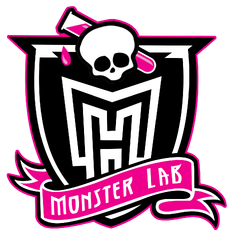 New Contest, Love is Blind

31. January, 2021
We already finished our first Month in 2021 - how time flies! The upcoming month is the month of love with Valentine's Day in its center. Corresponding to that, we came up with a brand-new contest to help some of our single Ghouls and Manstars potentially find Love. Check it out!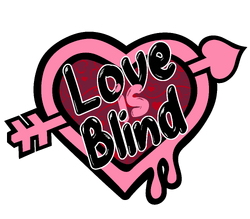 Ýou have until February, 2nd to enter your Bachelor*ettes!
We wish all contestants fun with our new contest and all entrants good luck finding new love! ❤️
---
Monsters of the Year 2020

17. January, 2021
Our annually, cross-platform vote for the monsters of the year has concluded by the end of December, 2020. Nominated were all of the past year's character of the month and our lovelies have made a decision! Who won is no secret, as our top three are already our new, permanent faces of this wiki for the entirety 2021. We are just here to share the final numbers with you, too!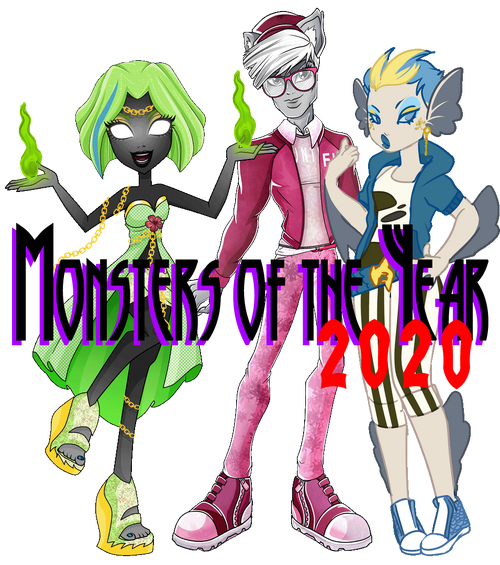 3rd, with 99 points: Shellsea Mack by JaimzAG
2nd, with 115 points: Blair Ghest by Leficence
1st, with 126 points: Amy Wisperlicht by bigrika and Leficence


We had a total of 22 votes with the majority (8) coming from our affiliates, the Monster High Amino!
Thanks to everyone who helped to pick the best of the best!
---
Freaky Wiki Fusion!

20. September, 2020
You may have noticed our page numbers skyrocketing overnight. This is due to us acquiring the administration rights of the original Monster High Fandom that has been abandoned, now fusing it with our own wiki. Since the Monster High Fandom was using their own Infoboxes as well as different Categories than us, with these pages integrated in our Wiki now, we have a lot of housekeeping to do, changing infoboxes around and cleaning up our categories again. On top of that, images have not been transferred at all, so we have to do that manually as well.
Please do not make our work worse by using any of these old fandom infoboxes or categories if you add a new page to the Wiki. Just follow OUR SUBMISSION GUIDELINES and work with our TEMPLATE if possible.
Note that not every page that made it safely onto the Lab will stay on the Lab without changes or at all. We have not reviewed every page manually; we just picked the categories we wanted transferred. The manual viewing will happen during the cleanup. Every page that contains too much content not in align with our rules and guidelines, that has too little to no content and/or hasn't been edited since 2015 will be removed. Of course, this will happen on a case-by-case basis. For example, if a page lastly edited in 2013 has good content it will stay up.
That's all for now, but we will announce new content pretty soon, so stay tuned for that as well!

| | |
| --- | --- |
| | |
| | |
| --- | --- |
| | |
| | |
| --- | --- |
| | |